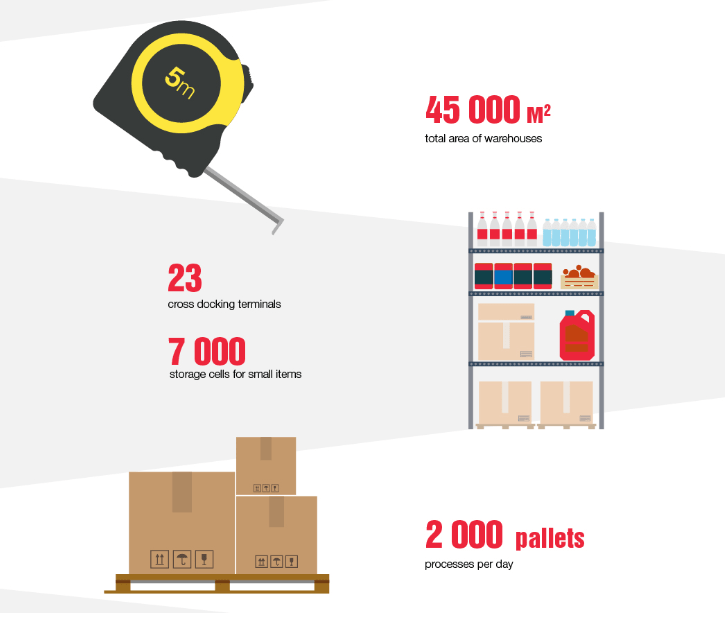 UVK renders to its Clients full range of warehouse services at its logistics terminals, considering: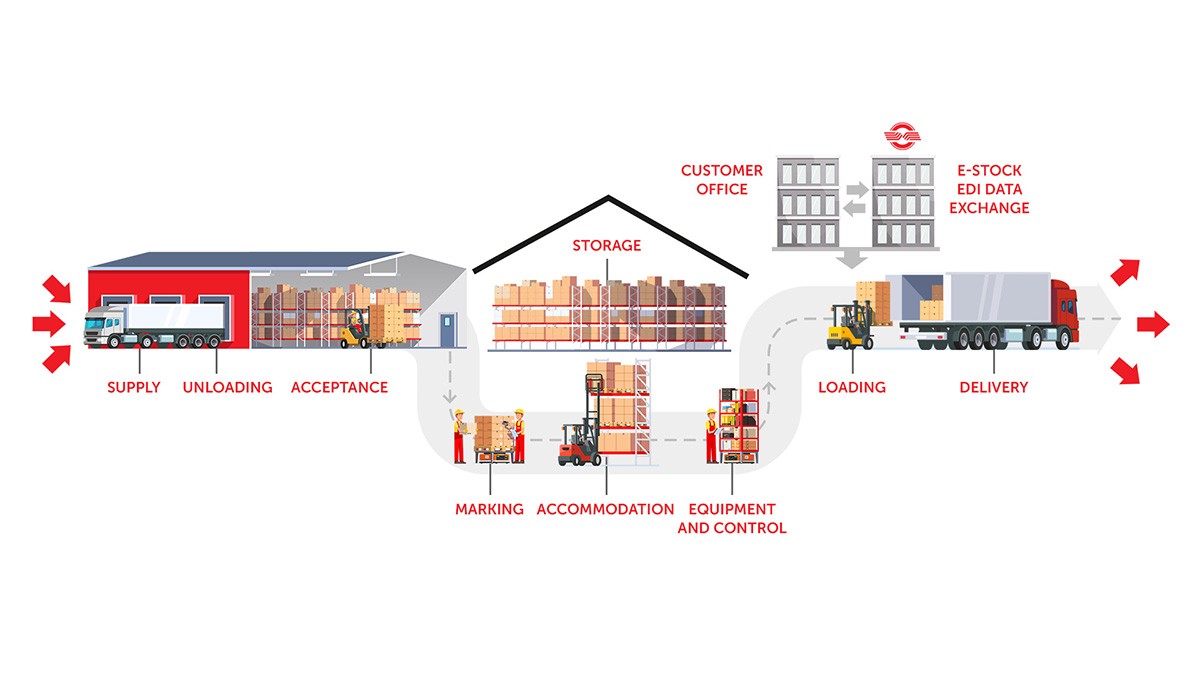 Overall space of the company's facilities exceeding 45,000 sq. m
Convenient location UVK's logistics complexes
Pallet technology for handling and storage of goods
Compliance of UVK's logistics facilities to the present-day requirements by temperature control, humidity, heating, anti-fire safety, CCTV, and access control (A- and B-class warehouses only)
FIFO and FEFO principles applied
24×7 schedule of the company's warehouse facilities
Application of state-of-the-art and tailor-made E-Stock WMS-system
Managing of 27 cross-dock warehouses in biggest Ukrainian cities
Storage and warehousing services at UVK's facilities in the regions (Kyiv, Dnipropetrovsk, Kharkiv, Odessa, Lviv)

UVK confidence
We trust our customers and strive to make every effort to meet our customers appreciation. We believe that the full business relationship can only be built on the principles of mutual trust and respect!

UVK Predictability
We are sensitive to the interests of our customers. We know how important to inform in time. Therefore our partners are always aware of the status and location of their cargo, thanks to the work of UVK on-line service.

Development and improvement
UVK is committed to constant development and self-improvement. We are open to new and efficient technologies, and successfully applied in practice, as the time-tested approaches and our own work.

Consulting support
UVK offers potential sits customers comprehensive consulting support. You can contact us by e-mail, by phone, via the feedback form or via My UVK on-line service as well as through different messengers.