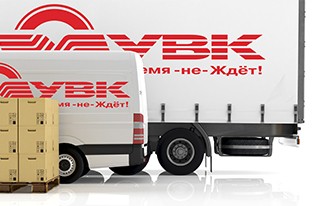 Regular scheduled distribution of cargo to over 3,000 stores of Ukraine's key retail
Door-to-door delivery of cargo from 1 box
Cargo delivery to any place within Ukraine for 48 hours
Assurance of cargo safety in delivery due to the tailor-made transportation resource planning module (TMS)
Unique documents circulation system (DCS) to the benefit of both Consignor and Consignee
Early cargo delivery time notice to Consignee
Liability for cargo safety (if insured through UVK)
Non-disclosure of Client's commercial secret

Experience and opportunities
Our company has many years of practical experience in logistics sphere. Wehave extensive operational and technical possibilities to meet the transport needs of your business.

Key competence
The spectrum of competenceandcapabilitiesof UVK allowtofocusproblems clearly, specify objectives andsetstrictdeadlines. Weachieveresultsmeetingthemostdaringexpectationsofour Customers.

UVK responsibility
We take full responsibility for the timely delivery of your cargo safe and sound. We have implemented the unique system of document management and guarantee the trade secrets.

Long-term partnership
We are a customer-oriented company. All our efforts are focused on our Customers' needs and aimed at creating long-term partnerships. Individual approach to each customer makes our efforts effective.