UVKHISTORY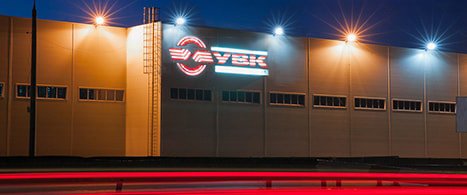 UVK Logistics (UVK Ukraine JSC) was established in 2001.
UVK is a modern 3PL logistical operator offering comprehensive logistic solutions. UVK is a member of the American Chamber of Commerce (ACC) and the European Business Association (EBA).
UVKNews
UVK is a 3PL logistics operator, which has established itself as a company with a 15 years' experience and trust. The number of UVK new clients continues to grow including a new partner the Lubistok. The company's activities are aimed at providing the quality...
UVK provide logistics solutions for FMCG: – availability of modern storage facilities and UVK representative …
Our own licensed pharmaceutical warehouse provides customers with the optimal scheme of the pharmaceutical industry …
UVK's experience and sophisticated infrastructure allows to offer comprehensive logistical solutions for optimization …
Distribution Center for fashion-retailers can efficiently manage logistics from the moment of placing an order up …
UVK offers special comprehensive solutions in organization of distribution centers,
which represent …
UVK services include: – organization of transportation of component parts and equipment for assembly plants by all modes …