UVKHISTORY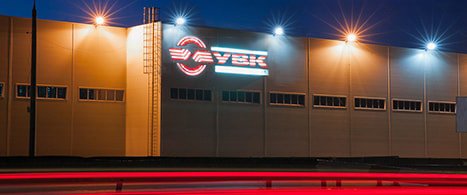 UVK Logistics (UVK Ukraine JSC) was established in 2001.
UVK is a modern 3PL logistical operator offering comprehensive logistic solutions. UVK is a member of the American Chamber of Commerce (ACC) and the European Business Association (EBA).
UVKNews
Interview by reference: http://logist.fm/publications/aleksandr-pitenko-byt-gotovymi-k-peremenam
The visit card of national logistics operator UVK in 2018 became a corporate calendar with photos of its employees responsible for the main business activities of the 3PL-provider: • responsible storage and warehousing services; • nationwide system of cargo delivery;...
At the end of each year, it is customary, to sum up the success and productivity of the business you are engaged in. We consider it is a very good tradition because future plans and goals for the coming year are determined this way. In any business, the result at the...
UVK provide logistics solutions for FMCG: – availability of modern storage facilities and UVK representative …
Our own licensed pharmaceutical warehouse provides customers with the optimal scheme of the pharmaceutical industry …
UVK's experience and sophisticated infrastructure allows to offer comprehensive logistical solutions for optimization …
Distribution Center for fashion-retailers can efficiently manage logistics from the moment of placing an order up …
UVK offers special comprehensive solutions in organization of distribution centers,
which represent …
UVK services include: – organization of transportation of component parts and equipment for assembly plants by all modes …