UVKHISTORY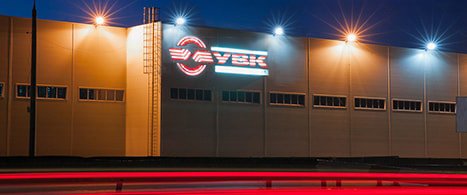 UVK Logistics (UVK Ukraine JSC) national logistics operator.
UVK, established back in 2001, is now the leading national logistics operator providing integrated logistics solutions in Ukraine
UVKNews
UVK celebrates its 17th anniversary In September 2018. Being among the first of Ukrainian logistics companies, UVK helped hundreds of companies to build an effective system of goods management increasing the income of their business. Developing the market, UVK...
UVK provide logistics solutions for FMCG: – availability of modern storage facilities and UVK representative …
Our own licensed pharmaceutical warehouse provides customers with the optimal scheme of the pharmaceutical industry …
UVK's experience and sophisticated infrastructure allows to offer comprehensive logistical solutions for optimization …
Distribution Center for fashion-retailers can efficiently manage logistics from the moment of placing an order up …
UVK offers special comprehensive solutions in organization of distribution centers,
which represent …
UVK services include: – organization of transportation of component parts and equipment for assembly plants by all modes …