UVK's experience and sophisticated infrastructure allows to offer comprehensive logistic solutions for optimization of supply chain: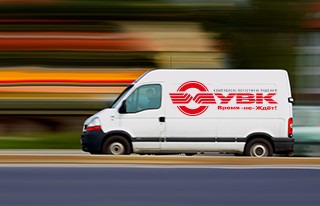 use our existing infrastructure to gain advantage in terms of cost and service – no need to build and operate storage facilities and transportation systems
optimization of your stock, reduction of overall transportation costs thanks to the use of UVK network (our warehouses and representative offices are located in all regions of Ukraine)
reduction of cargo delivery time by using possibilities offered by UVK delivery system
access to improved stock and shipment management systems, E-stock track&trace as a result of integration of tracking systems

Extensive infrastructure
We have everything to manage effectively any logistic tasks of your business, no matter of its location, volume and specifics of delivery.

Development strategy
UVK offers integrated logistics solutions in B2B. Due to competitive advantages and consistency in the implementation of the chosen strategy UVK demonstrates good results, making UVK the market leader in Ukraine logistics services.

Costs saving
Streamlined logistic processes, a comprehensive approach taking into account the individual needs of the customer and robust infrastructure base will save your costs on logistics and storage to the minimum possible level.

UVK Innovations
Openness to innovation has become one of the drivers that enable the continuous development and improvement of UVK. We develop and implement effective solutions to achieve the best results