UVK Distribution Center for Medicines
Distribution Center for Medicines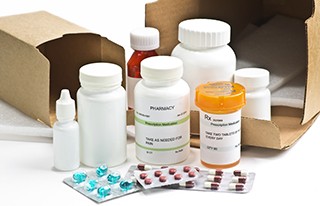 Our own licensed pharmaceutical warehouse provides customers with the optimal scheme of the pharmaceutical industry storage and delivery of medicines. We take care of all the logistics chain – from intake of drugs from suppliers to deliver door-to-door to the point of retail sale of medicines. Warehouse storage of medicaments is equipped with the most modern equipment and complies with all international requirements and standards (GDP, GSP, ISO 9001:2008).

Care and appreciation
We understand full extent of our responsibility! We are thankful to each of our customer for his confidence and we know that the fate of many people depends on the quality of our work. Therefore, we always work with full dedication.

Honesty and social responsibility
Adherence to moral and ethical standards serves to guide us in business cooperation and relations within the team. We value honesty and prefer formal, but at the same time trusting relationships.

Accuracy and discipline
We have everything to serve the interests of the pharmaceutical industry. Work with medicine requires us great discipline, accuracy and route optimization. We are happy that we can give it to our customers!

UVK Focus
Over the years of work hundreds of customers have come to us. We got invaluable experience and know cutomers needs in each case. We learned how to optimize the process by focusing on the key factors and filtering out all unnecessary.