Customs Services
Brokerage
Customs ServicesBrokerage
UVK provides customs services brokerage on Ukraine's customs law and procedures, and bonded storage and warehousing services within one of its logistics terminals. The range of these services includes: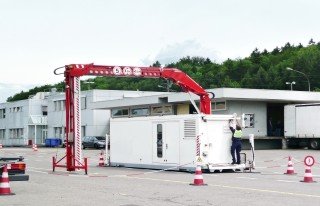 Storage and warehousing at the bonded facility of 1,000 sq. m
Client's company accreditation at the Kiev Regional Customs Office (KRCO)
Execution of preliminary notice and declaration (PN, PD)
Execution of cargo in 'a bonded with mode (IM-74)
Execution of cargo in 'a free circulation' (IM-40)
Execution of low-price cargos (up to USD 100)
Assistance in Client's managing own ex-im operations and interim import
Execution of transit operations
Execution of customs certificates for sealed vehicles
Miscellaneous subject to Client's request

UVK realibility
The effectiveness and success of the business in trade is largely depend on reliability of logistics processes. UVK has established itself as a reliable partner, which offers integrated logistics solutions for your business.

Perspective vision
As a resultof years of development, constant accumulation of relevant knowledge and practical experience with high degree of reliability we can forecast future events and possible risks and minimize their impact.

UVK expert
A high level of skill, responsibility and integrity of employees is our source of pride and one of the most valuable assets of UVK.

UVK proficiency
UVK teamis for medout of professionals. We care about the result of our efforts. It concerns both the whole team as well and each employee individually. Everyone understands his function and importance of his role in the efficient process of company.