UVK Ukraine
UVK was established back in 2001 and today is the leading national logistics operator to provide integrated logistics solutions in Ukraine
Mission and Vision
Our Mission – assistance to Clients in business development through professional logistics.
We aim at strengthening the leadership of our Clients, the majority of whom are doing business in dynamically growing markets with severe competition. We are thankful to our Clients for their choice and trust.
Road to Success
The way to success is to reach the goal
The secret of success of an individual is reflected in the accuracy and duration of ongoing activity. We keep going by reaching goals through personnel development and creating more opportunities for our Clients
Career with UVK
UVK as employer
UVK team is represented by intelligent and developed people, professionals – united by common goals and values. The team is our main value – corporate culture and respect for each person are in the heart of our corporate culture. It is the result when common values make our success possible.
UVK operates in the market of professional logistics services in Ukraine since 2001 and has long established itself as one of the industry leaders. Of course, the result of the concerted efforts of each UVK team member and partners who are working in different parts of our country. Common values make our success possible.
The professionalism and relentless focus on the continuous development of each UVK team member – is the guarantee of good results for our clients. A lot has been achieved, but much more to be done yet.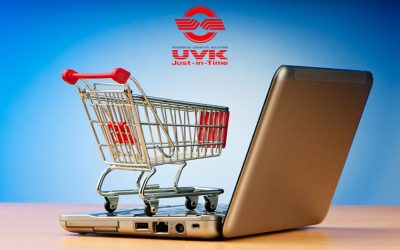 The fulfillment service for e-commerce has long been in great demand! This is a modern, progressive, useful and practical set of logistics operations for online stores throughout Ukraine! From the moment of placing an order by the buyer of the online store to the fact...
read more
UVK – is a comprehensive logistics services! Nationwide 24/48 Delivery System Storage and warehousing services Fulfillment and additional services International forwarding Customs brokerage services UVK are industry solutions! Logistic solutions for FMCG...
read more